Rallye Gazelles & Men 2018: Summary, photos and videos of the first days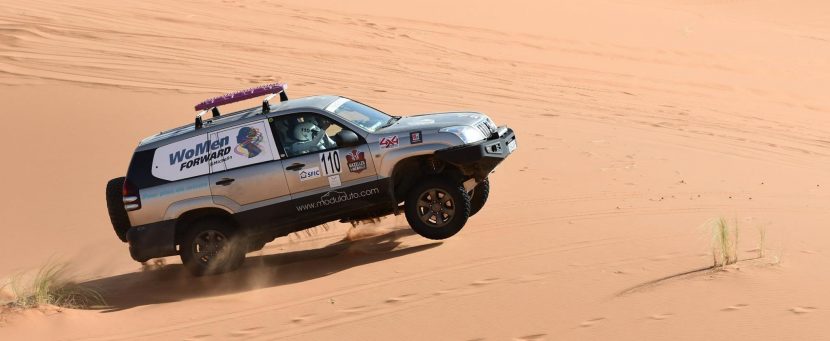 Already we have completed four stages of the Gazelles & Men Rally 2018 and for the moment the experience is being unique; a real adventure that we are having the opportunity to live thanks to the sponsorship of BFGoodrich and the Women Forward initiative .
The first stage started very well for us, we ended up in tenth position thanks to a good day completed without many incidents. In the second stage we had several navigation problems that made us fall to position 26 of the General Classification. In these moments, with three stages completed and in full fight of the double stage (4 and 5), the provisional classification places us in the position 22 .
At the moment we can not tell you much more, since the free time of the we have is practically null and also our Internet connection is very limited.