Car Sharing: the shared car prefigures the mobility of the future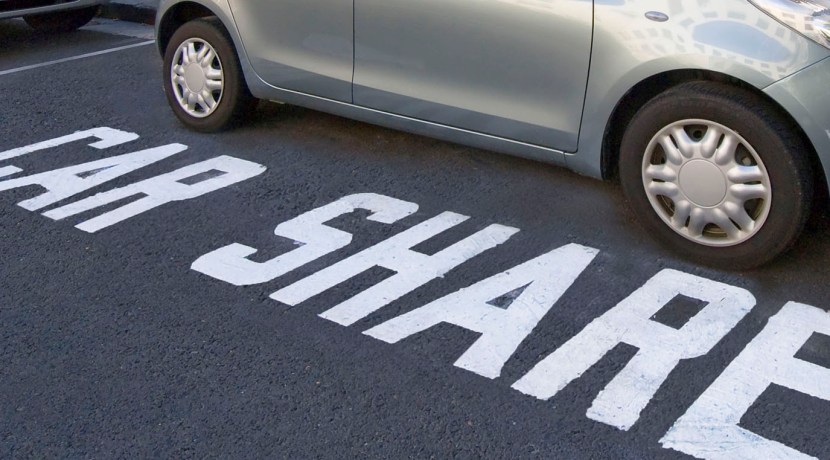 The growth experienced by Spanish cities, and of half the world, has led to several problems. One of them is the mobility , because as they have grown in inhabitants they have done it in number of vehicles. It is true that public transport is a great alternative to travel through them, but it is also true that there are cities that do not have a broad service.
To this situation we must add the contamination that occurs in the larger cores. For both reasons, the Car Sharing or shared car was an alternative to public transport. This form of mobility allows many users to have a vehicle without the need to acquire it. For your use, you will only have to pay a fee and that's it, although like all services you have advantages and inconveniences . If you want to know them all, read on.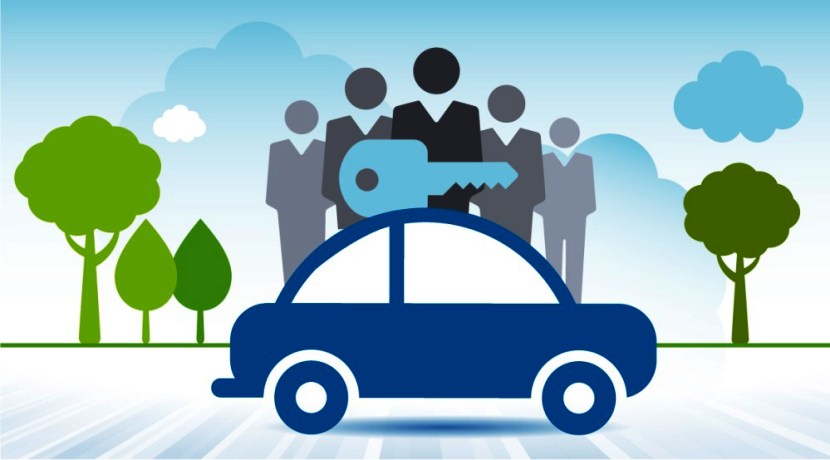 What is Car Sharing?
It is basically a car rental service during a determined time (minutes, hours or days). It is focused on mobility in large cities, as it aims to reduce the number of vehicles in circulation. In this way, it contributes to reducing pollution and the use of resources and energy consumption. However, this service is not public, as private companies are responsible for offering it.
Companies dedicated to Car Sharing have a vehicle fleet distributed by the city. As a rule, they are usually models of segments A and B (micro urban and urban). The mechanics can be gasoline, hybrid or electric , because its basic premise is fuel economy and pollution reduction . From there, each company is responsible for setting its conditions of access, use, payment and permanence.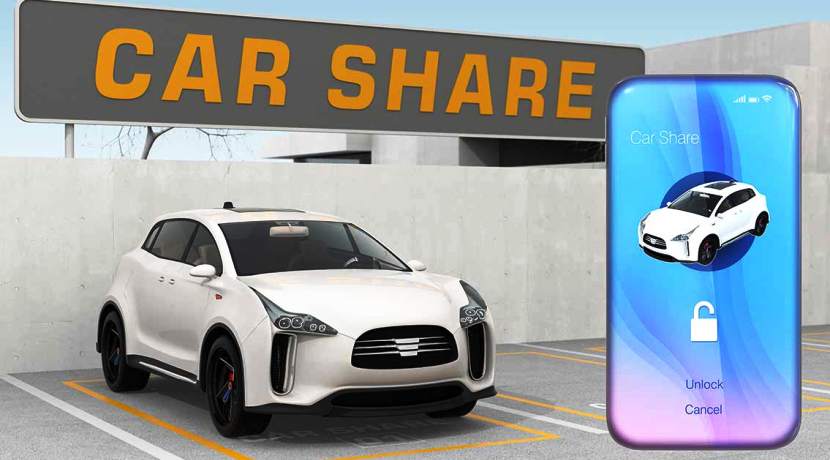 How does the car rental service work?
From the start the operation of the Car Sharing will depend on the company that provides it or the type of rental that we access. However, there are some common steps that you have to follow.
First of all, download your mobile application on your smartphone
Register our data ​​strong> and enter the card number, or PayPal account, to make the payments
Once these steps are completed, we can use the rental car service , and for this, you will have to:
With the location activated, open the application and search for a vehicle nearby
Una Once located, we must select it to confirm its use
After that, it only remains to approach and open the vehicle through the app
As a general rule the keys will be in the glove box, so you only have to take them off and start the journey
Once we have finished using the vehicle, we will have to park it in the places enabled for it
We will leave the vehicle leaving the keys in the glove compartment and we will close it through the app.Depending on the service they provide and prices, they will have one or the other. In any case, as a rule they are the following:

Have the driving license in force (some companies request a minimum of seniority)
Register on the platform or app to be able to operate
Provide a card number or PayPal account to make payments
Provide a contact phone number
Comply with rules of use available inside the vehicle

Car rental modes per hour

Car rental with driver

The option of car rental with driver is one of the best known and pol micas. Cabify and Uber are the companies that dominate this modality, providing service in practically the entire world. In car rental with driver the user does not drive the vehicle, as the service has a driver. It is the most comfortable mode, although its price can be triggered if the service is extended in time.

Car Sharing without driver

In this case, the service dispenses with the driver . The most well-known companies are Avancar, Bluemove, Car2Go, Emov, Respiro, Wible and Zity, although not all of them are in the same cities. It is the most widespread and easily accessible service, which is why they are the ones with the greatest number of users. In addition, it is where the greatest variety of vehicles exists, adapting to virtually any need.

The option of car sharing is one of the oldest that exists, however it was BlaBlaCar who was responsible for popularizing it even more. This service can be provided by any driver who has his own vehicle and wants other people to travel with him. In this way, the costs of the journey are divided by the number of users that go in the vehicle.

Advantages and disadvantages of using the Car Sharing

The main pros and cons to use the Car Sharing service that we can highlight are:

Advantages

Ecology and economy of use. As the vast majority are hybrid and electric vehicles, emissions and consumption are reduced to the minimum.
Easy parking. Due to its mechanics, practically all have the ECO label of the DGT. In this way, they can park anywhere in the city (always within the areas designated by each company).
Replacement vehicle. If our vehicle can not enter the center of the cities or is in the workshop, Car Sharing is the best option. In this way, we obtain a fast, reliable and economic means of transport.
Maintenance. As a rental vehicle, we do not have to worry about charging your batteries or general maintenance . Companies are responsible for carrying out these tasks, because the rates to pay and this service is included.
Last and most important: Speed ​​.Thanks to a greater offer, the price is lower, opening this service to more customers.

Disadvantages

Vehicle availability. Depending on the selected company, they will have a greater or lesser number of vehicles. This is being solved in recent months, as the fleets are being expanded.
Geographic use limit. Not all rental vehicles with or without a driver can drive through the zones. what your users want. In addition, these companies are not present throughout the national territory, so there are areas that do not have this transport service. To avoid waste, problems of autonomy and maximize investment, each company defines an area from which their vehicles can not leave. In case of exceeding the radius, the price to pay is increased, and may suffer penalties in the service.
Price linked to time. The fee to pay for this service is linked to the time of use that is given to the vehicle. Each car rental company without a driver sets its price, although on average it moves between 0.15 and 0.25 cents per minute.
Accident safety. All vehicles are covered with your mandatory civil liability insurance. However, the franchise that you have to pay for your own damages in case of suffering an accident is about 500 euros. The rest of the money related to the accident is paid by the insurer.
Size of the vehicles. Today, the vehicles destined for this service are urban cut. The clearest example is the Car2Go Smart ForTwo, since it only has space for two occupants. On the opposite side is the Kia Niro from Wible, a hybrid plug-in SUV that can accommodate up to 5 occupants inside.

Companies that offer Car Sharing service in Spain

The first Car Sharing company without a driver to be established in Spain was Car2Go , a subsidiary of Daimler AG. Before her, she already operated, though in a very shy way, Uber . In addition, BlaBlaCar has been a pioneer when it comes to connecting travelers who are willing to share their vehicles. However, the number of companies that offer Car Sharing service in Spain has grown, with proposals for all audiences and pockets.

Avancar

It is one of the first companies to arrive in Spain, but it does so with a much broader service than its rivals. Allow car and van rental for hours or days (a maximum of 7 days), adapting to practically any situation. In addition, they do not limit their use for private clients, but also offer their services to companies, allowing a mobility solution adapted to each client.

To register in Avancar there is than to send a request with the driving license and DNI . Once accepted, you only have to download your app, reserve the vehicle, open the car and drive it. The rates of Avancar are structured in three plans: Light, Smart and Star and may or may not incur entry costs.Through their app drivers and passengers get in touch to make a trip sharing expenses. The driver publishes the day, time and itinerary next to the price. Those interested, may contact him to inquire about the free places and if they agree, book and pay for the place online.

One of its slogans is the no profit spirit , so BlaBlaCar recommends the contribution that each passenger must make. In any case, the final price is determined by the driver, adjusting to the travel costs and the itinerary. This price is the same for all places, no room for negotiation. Once the journey is made it is advisable to leave an opinion of it, because it will help the driver to organize more trips or not.

Bluemove

This company offers different sizes of vehicles with a common denominator: they are hybrids or electric . To use them, we have to register on their website and download their app. Once the requested steps have been completed, we can rent one of their models by hours or days . However, its use, for now, is limited to the cities of Madrid and Barcelona .

The rates of Bluemove are grouped into three plans: Blue Welcome without fee, Blue with fee (5 euros per month) and Blue without fee. Inside, there are five subdivisions: Economy, Cool, Comfort, Cargo and Electric car . In addition, their amounts vary if we drive in Madrid or Barcelona, ​​so you have to take it into account. As with many of the companies described here, Bluemove vehicle insurance has a franchise of 400 euros.

Cabify

Founded in > 2011 by Spanish entrepreneur Juan de Antonio , operates in Spain and a large part of Latin America . This car rental company has its own drivers, making it more comfortable to use. In Spain it operates in Alicante, Barcelona, ​​Madrid, Malaga, Seville and Valencia , although it is still waiting to expand its operations to other Autonomous Communities.

For use Cabify just log us in your app (or web) and get our data and payment method (do not accept cash). To request a vehicle, simply activate the location of our phone and ask to be picked up. One of the advantages of this company, is that the rate is fixed from point to point , not being altered in case of heavy traffic or problems outside the user.

Car2Go

This firm came to Spain in 2015 from Daimler AG , parent of Mercedes-Benz. Today it has a community of more than 150 thousand users. Its fleet is made up of the Smart ForTwo Eléctric model, so it has all the advantages to travel around the center of Madrid.Once these steps are completed, we can start our adventure. The cost of Car2Go is:

€ 9 access fee
€ 0.21/minute
0, € 29/km from kilometer 200

Emov

Like Car2Go and WiBLE, Emov It depends on a brand of cars. In this case, it is Citroën that is responsible for providing the service with the electric C-Zero . The operation of this company is very similar to that of Car2Go. First you have to register online, download the app and start using it. However, unlike its rival, it allows users to move outside the M-30 , taking advantage of its advantages in parking too.

One of its great advantages is that The Citroën C-Zero that provide service have four seats , allowing to take more people. Today, its user community is made up of more than 100 thousand people, being one of the most successful companies. The cost for using Emov is more content than in other companies.

0 € access fee
0 € 20/minute

Breathe

Unlike other signatures, Respiro has a wider range vehicular. Among them are urban, family or vans. One of the peculiarities of this company is that its operation is limited to Madrid and Palencia . In addition, their vehicles are usually not parked on the street, as their collection and deposit is made in the parkings enabled for this purpose.

To access their services, you have to register on the web

strong> and download the app. Through it you can select the vehicle that we need, you must pick it up in the corresponding parking. When counting, also, with combustion vehicles their rates include all services (fuel, insurance ...).

2 €/hour is the minimum fee to access their services

Uber

Uber is the signature of car sharing with driver best known in the world. Born in the United States, she offers the same service as Cabify. Through a mobile app, we request that one of the vehicles pick us up at the agreed place. For this, we will have to register on the platform , provide the payment information and have the location of the smartphone activated.

Its operations are centered in the main cities of Spain, leaving the smaller without access to their services. As with Cabify, the price for its services depends on the vehicle type and requested route. One of the advantages of Uber is that it allows you to share your trip with other users through the UberPool mode. The payment of their services is always by card, they do not accept cash.

WiBLE

As we already told you here, WiBLE

strong> is one of the last Car Sharing companies to arrive in Spain. Founded by Kia and Repsol , it offers an alternative with a greater range of use than its rivals.For this, it has a fleet of 500 Kia Niro PHEV , a plug-in hybrid SUV that has the label Zero Emissions of the DGT.

Thanks to this badge you can park for free in the green and blue areas , so it compensates for its larger exterior size. In addition, WiBLE invites its users to take small trips, as it benefits from a combined range of 600 kilometers. For this, it is as easy as to download your app , register and start using the service. Your rates are as follows

0.24 €/minute
3 € from the second hour
€ 50 full day

Zity

Zity is one of the Car Sharing companies/strong> to get to Spain. The radius of use of their vehicles is limited to the center of Madrid and some neighborhoods in the periphery. In addition, like these, its fleet is composed of the urban electric Renault Zoe . The main advantage of this model is that its cabin is approved to transport five occupants.

Its operation is very simple, you just have to download your app and record the requested data. After that, we can reserve and drive the vehicle , taking advantage of the absence of keys and bail. The rates are very competitive, with a cost of

0.26 €/minute + 0.09 €/standby
21 € 4 hours
€ 36 8 hours
€ 66 24 hours

You may be interested